on
February 16, 2017
at
4:01 am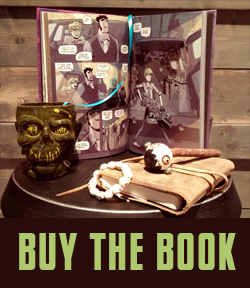 For those going to Emerald City Comic Con, I'll be there in Artist Alley. Looking forward to meeting anyone who's going. I'll be at table Z6. See you there!
Here are some more of that extra coloring effort. I added some eye glint to Trish and some color around her eyes. Just little touches here and there to try to step things up again.
What do you think? Does Trish like or hate that pink room? I can't really decide.