on
March 5, 2015
at
4:01 am
So we got some good news and some bad news…
The good news is that Patreon reached its first goal of $50/month. Which means I get to remove ads from the website! If you look around you will notice a distinct lack of ads. I still have links to my friends webcomics, etc, but the site already looks way cleaner. I need to do some rearrange on the sidebar to clean stuff up.
More good news, I started working on a new logo and new ads for Shiver Bureau. Here is the logo and my first new ad.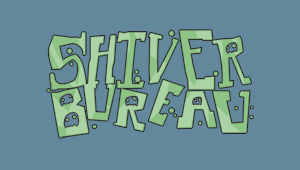 I am going to be using the Patreon money for advertising and hopefully increase the readership. I think we deserve more readers, right?
And the bad news? Actually there is no bad news, I just wanted you attention. Thanks!