on
January 1, 2013
at
4:01 am
Had a request for a wallpaper created from a panel from this page. Since I love spreading joy I made a large wallpaper. However if you want it, you'll have to vote for Shiver Bureau on top web comics.
It is super easy to vote, you don't have to register at all.  You just click twice and that's it.  So GO VOTE!
Here's a small preview of the wallpaper.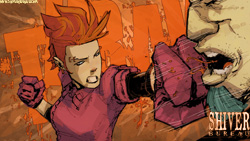 Enjoy Strider!